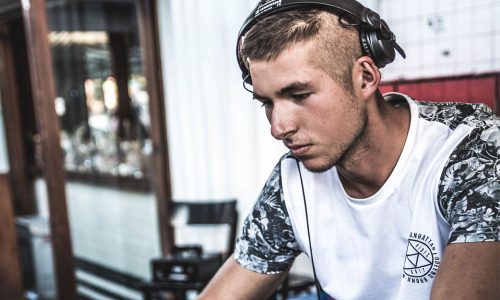 DJ Chabi is the founder and driving force behind Sax Beatz, the ultimate House trio combining live Sax, percussion and the very best in House music. His signature style encompassing live musical implementation, sampling and layered synth sounds invigorates his tracks with originality and creates a sonic experience like no other. Attributing this to his experience in Europe's progressive music scene, Chabi is undeniably a step ahead of the rest, and with his incredible ability to adapt to every occasion, he has ultimately landed himself an impressive collection of gigs throughout Europe and NSW.From Tropical and Beach house to EDM and Tech House, DJ Chabi cooks a killer vibe behind the decks; his reputation for annihilating the club floor has secured him multiple residencies and his innate ability to infuse melodic driven transient beats has made him an incredibly successful and diverse artist.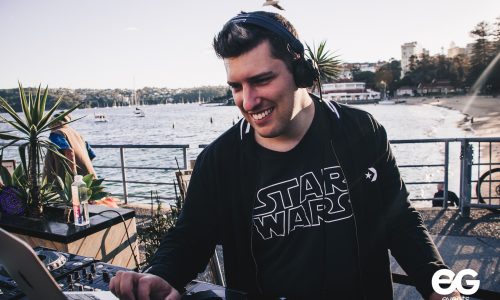 Joshjoy is a DJ, promoter and one of the core founders of EG Events with over 10 years of experience behind the decks and in Music Event management.
His versatility and expansive knowledge of musical genres makes him the perfect selection for a wide range of occasions. Whether it be background music for a decadent cocktail party, or a deep Trance set to get the dance floor churning, JoshJoy's eclectic selection of Funk, Progressive, Deep House and of course Trance will bring the atmosphere to compliment and elevate your event.
As an original member of Ear-Gasmic's Trance Party and his own "Ear-Gasmic Radioshow" bringing his listeners the best in Trance and Progressive House on a regular basis, JoshJoy is an experienced and knowledgeable artist who dictates his sets with confidence and ease.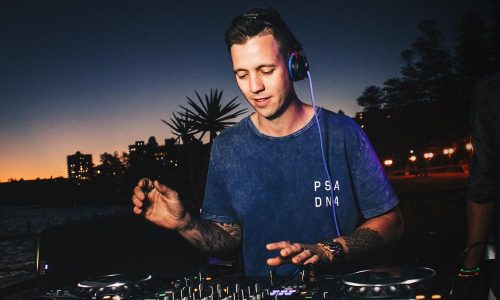 Many DJ's today spend hundreds, if not thousands of hours perfecting their craft. They mix seamlessly between tracks and have the technical skills to blow you away. That's all well and good but what about the music? The love of music is what made Deejox Ox what he is today. With a career spanning 14 years, Deejay Ox got his start in Darwin, playing all of the popular gigs at Time Nightclub, The Vic, Hotel Darwin, Throb Nightclub, The Deck Bar and Discovery nightclub and also a few interstate festival spots on the way, including Defqon 1, Snow Tunes and Vanfest. Deejay Ox has always lived and breathed music and from an early age, learned that you can tell a lot about someone by the music they listen to. With musical tastes ranging from progressive trance to Aussie hip hop and deep house to hardstyle, Deejay Ox has the passion and versatility to please even the most diverse crowds. Having shared the decks with big names in the industry including Peking Duk, Marlo, Will Sparks, Timmy Trumpet, Tigerlily, Hot Dub Time Machine, Mash'd n Kutcher, Alison Wonderland, Nina Las Vegas and Slumberjack, Deejay Ox has quickly become a favourite amongst local and interstate crowds alike. Moving on from Darwin to Sydney was the only way for Ox to grow and learn more musically. Ox became a regular in Melbourne for Garden Party where he developed a more refined sound in the way of house, tech house and techno. Finding a new love for house music definitely helped in landing more regular spots around the Sydney area. Getting known now for his great track selection, seamless mixing and his energetic presence behind the decks. Its always entertaining when Ox is in the mix.
Originally from São Paulo, Brazil, Jesse developed his passion for electronic music in his youth. Through experimentation and exploration – Jesse quickly developed his own unique and uplifting style, incorporating the heavy rhythms of progressive and tech-house, with the melodic and relaxing vibes of smooth Deep and Tropical House. Brilliant technical abilities aside, Jesse's magic comes from his ability to reach the people; his energy and pure love for the music spreads throughout his audience where he connects with the crowd on a spiritual level. Make no mistake, when it comes to feel good music – Jesse Ferreira will give you the medicine. Inspired by Edu Imbermon, Mihai Popoviciu and Rodriguez Jnr, you'll be dancing until the sun comes back up.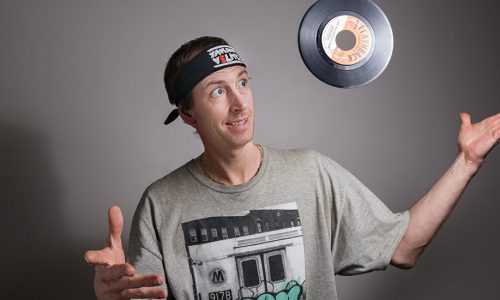 Vinyl lover, Vinyl junkie and well just everything Vinyl – DJ YaKnow?Check! is your go to Hip Hop/ Soul and Funk Vinyl mixing DJ. Taking things back to old school, DJ YaKnow?Check's expertise lies in his flair for scratching and beat juggling, making his show unique and exciting – he keeps things analog and fun! If you're looking for something different – this is it. If you thought ya know, ya better check him out. DJ YaKnow?Check!
Need help?
Contact us and we'll select the right mix of artists for your event.