SaxBeatz is an original and intimate fusion of House music lathered with live saxophone and rhythmic drums. Think day session Ibiza to EDM Club hitters. SaxBeatz is the whole package. Aligning with the increasingly popular DJ and Sax combo concept, SaxBeatz also features percussionists and vocalists to add incredible sonic and visual value to their sets. With multiple weekly residencies across Sydney and a stream of high-end corporate and private performances under their belts, this group is a force of entertainment not to be missed.
SaxBeatz – Tonight We're Partying |Album|
SaxBeatz – Life is a Gift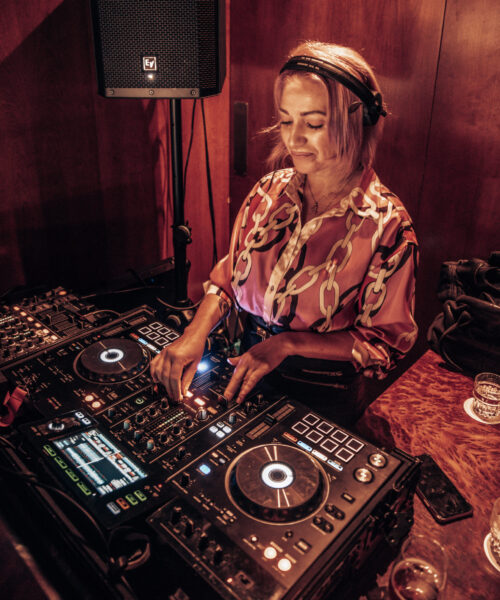 With an illustrious career that has taken her all over the globe, Simonne's education has always been deeply rooted in music. She studied performing arts at the elite McDonald College of Performing Arts in Sydney, and appeared on the successful TV show 'Young Talent Time', which aired on prime time TV in Australia for many years and produced international stars such as Danni Minogue and Tina Arena. Simonne then moved to London to complete her degree in music at the Thames Valley University.
The Australian native hails from Sydney and has accomplished much to be proud of as a Singer/DJ and Entertainer.
Simonne's extensive 26-year career has taken her to some of the biggest clubs in New York, Ibiza, Miami, London and Sydney, and all over Europe, Asia, the Middle East, and the USA.
Some highlights of Simonne's career include long term residencies singing at legendary Ibiza clubs including Space, Pacha, Amnesia and Privilege, the Miami Winter Music conference, the main stage at the Creamfields Festival in Abu Dhabi, sharing the main stage with Tiesto, Tinie Tempah and Laidback Luke. Simonne also cherishes performing solo at the Sydney Opera House in her hometown city of Sydney.
Simonne is the lead vocalist for the 'Ibiza House Orchestra', a 14-piece orchestra which combines classical music with house classics. They have performed at some of the most illustrious events in Ibiza including the IMS Music Summit , Ocean Beach and Space Ibiza, as well as at Zero Gravity in Dubai.
Simonne has performed alongside some of the house music industry's biggest names including Erick Morillo, Roger Sanchez, Tom Novy, Carl Cox, Jocelyn Brown, and Barbara Tucker, to name but a few.
Simonne is also an accomplished songwriter, and wrote and sang the vocals for the Subliminal Record's hit 'Feels Alright' which has since appeared on dozens of compilations including Hed Kandi's Beach House, and also featured on Hed Kandi's 'Anthem's and Artwork. album last year, as well as many other tracks which you will find in her discography.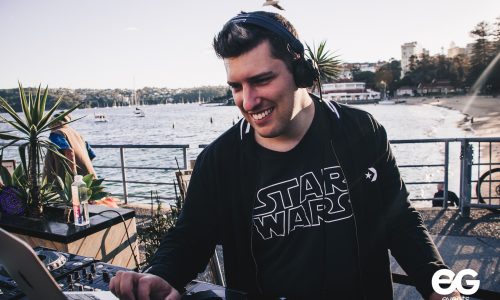 Joshjoy is a DJ, promoter and one of the core founders of EG Events with over 10 years of experience behind the decks and in Music Event management.
Being a Trance music lover since he first start playing, he developed his style into the fusion of melodic progressive and more energetic faster tunes.
He is currently on a mission to deliver the new trance boat party concept to Sydney called 'The Ocean Quest'.
DJ Chabi is the founder and driving force behind Sax Beatz his versatility to adapt to every occasion has ultimately landed himself an impressive collection of gigs throughout Europe and NSW. Kicking of production production career in 2020 with his E.P – "Noise" released on Phunk Junk Records (USA), followed by his Tech-House single "MOVIN" released on popular Brazilian record label G-House Mafia. 2021  "Shutdown" and "Golden Panther" EP at German record label Reluxe Records. His recent release 2023 electro-house main-stage banger "More Power" and Electro – Tech – Techoish EP "Metta" at Australian SubClubau. His sound can be characterized through dark driven melodies, sharp synths, powerful beats and an underground atmosphere.
CHABI – MORE POWER
CHABI – METTA EP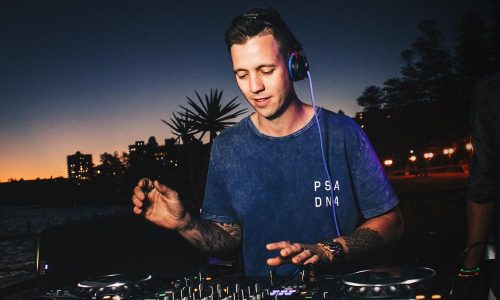 Many DJ's today spend hundreds, if not thousands of hours perfecting their craft. They mix seamlessly between tracks and have the technical skills to blow you away. That's all well and good but what about the music? The love of music is what made Deejox Ox what he is today. With a career spanning 14 years, Deejay Ox got his start in Darwin, playing all of the popular gigs at Time Nightclub, The Vic, Hotel Darwin, Throb Nightclub, The Deck Bar and Discovery nightclub and also a few interstate festival spots on the way, including Defqon 1, Snow Tunes and Vanfest. Deejay Ox has always lived and breathed music and from an early age, learned that you can tell a lot about someone by the music they listen to. With musical tastes ranging from progressive trance to Aussie hip hop and deep house to hardstyle, Deejay Ox has the passion and versatility to please even the most diverse crowds. Having shared the decks with big names in the industry including Peking Duk, Marlo, Will Sparks, Timmy Trumpet, Tigerlily, Hot Dub Time Machine, Mash'd n Kutcher, Alison Wonderland, Nina Las Vegas and Slumberjack, Deejay Ox has quickly become a favourite amongst local and interstate crowds alike. Moving on from Darwin to Sydney was the only way for Ox to grow and learn more musically. Ox became a regular in Melbourne for Garden Party where he developed a more refined sound in the way of house, tech house and techno. Finding a new love for house music definitely helped in landing more regular spots around the Sydney area. Getting known now for his great track selection, seamless mixing and his energetic presence behind the decks. Its always entertaining when Ox is in the mix.
Originally from São Paulo, Brazil, Jesse developed his passion for electronic music in his youth. Through experimentation and exploration – Jesse quickly developed his own unique and uplifting style, incorporating the heavy rhythms of progressive and tech-house, with the melodic and relaxing vibes of smooth Deep and Tropical House. Brilliant technical abilities aside, Jesse's magic comes from his ability to reach the people; his energy and pure love for the music spreads throughout his audience where he connects with the crowd on a spiritual level. Make no mistake, when it comes to feel good music – Jesse Ferreira will give you the medicine. Inspired by Edu Imbermon, Mihai Popoviciu and Rodriguez Jnr, you'll be dancing until the sun comes back up.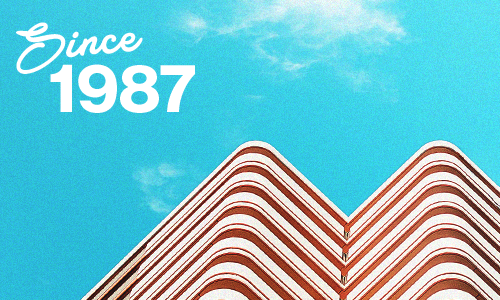 Visit to your favourite bar on lazy Sunday evening couldn't be complete with someone who can create a perfect soundtrack for the occasion. Crafting subtle atmosphere where everybody is having a good time is something this music project was born for – playing eclectic but unique mix of Funky House, Nu Disco, Classic House, Tropical, Deep and all that positive vibes.
So let's sit back, relax and try one of the mixes below.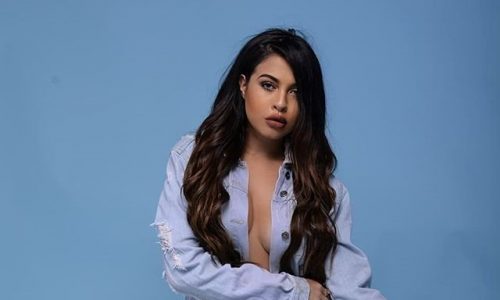 Zena is a young, passionate and driven artist with incredible and diverse musical talent.
As vocalist, DJ and pianist, Zena is the whole package, bringing her multiple musical skills to the table for maximum crowd entertainment. Zena has now been playing decks for over 3 years and singing and playing piano since she was just 5 years of age. To add to her rep, she has played at some of Sydney's top venues from The Argyle, Ivy Pent-House to HOME Bar and ARQ. Zena has also been a hot pick for countless private and corporate occasions at venues such as Dock Side, La Aqua and Paradiso. Zena's love for her music is expressed in her sets, and her passion for DJ'ing has seen her kickstart an incredible career for herself in the music industry – watch this space!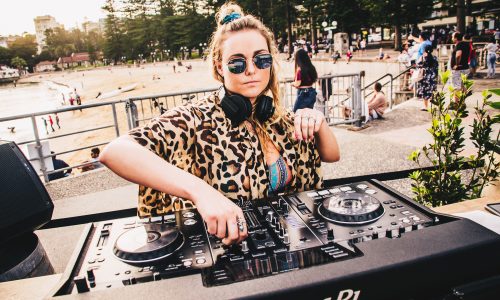 Monni is a Daussie (Danish Aussie) splashing together her love of travel and music creating colourful, vibrant vibes to her sets. From the steaming clubs to open air venues, she is adaptable within the styles of house, deep house, disco house and house tech, can also groove a commercial vibe with a little extra splash. Given the space of the venue, she can also perform vocals, fire twirling and doubles the MC on the mic. Music is the sound that connects us and takes us around the world in our own world, welcome to the house of Monni T.  Splash on in.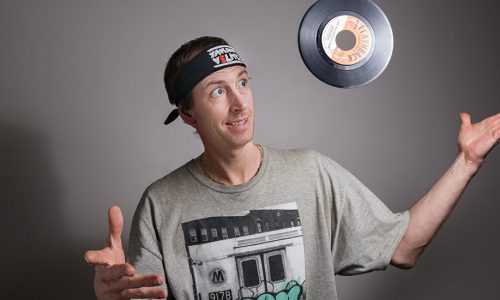 Vinyl lover, Vinyl junkie and well just everything Vinyl – DJ YaKnow?Check! is your go to Hip Hop/ Soul and Funk Vinyl mixing DJ. Taking things back to old school, DJ YaKnow?Check's expertise lies in his flair for scratching and beat juggling, making his show unique and exciting – he keeps things analog and fun! If you're looking for something different – this is it. If you thought ya know, ya better check him out. DJ YaKnow?Check!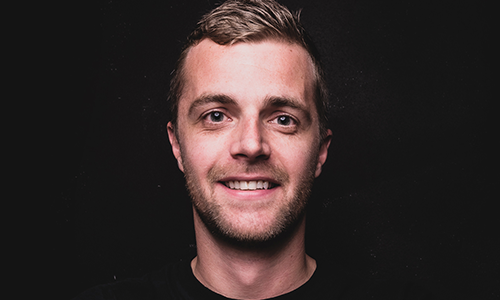 Born in Wales UK, Andy now resides in Sydney. He has DJ'd on and off his whole life at partys and events beginning on vinyl and now fully digital. He has a wide and eclectic appreciation of music from Orchestra to Drum & Bass however these days he hones his craft within the realms of house & techno. Andy puts a lot of time and effort into curating music that flows well and also  energy and journey that it creates. Progressive, Minimal, Deep, Melodic, Afro, Funk, Chicago, Tech-House are Andy's preferred style to get the party started.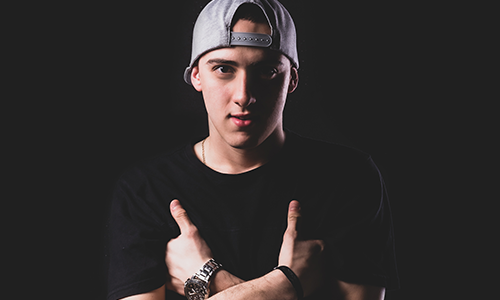 Daniel Mischen is a 20 year old Dj / Music Producer originally from Pereira, Colombia, from a very young age he started his way on music production and the EDM world developing a very energetic and melodic style going from Tech House to Big Room. Since he arrived to Sydney when he was only 18 years old he has been playing in multiple venues always delivering a top notch performance creating a strong party environment from the groovy sounds of high energy Tech House to strong jumpy Big Room house, Daniel is the perfect Dj when you speak about pumping up a party.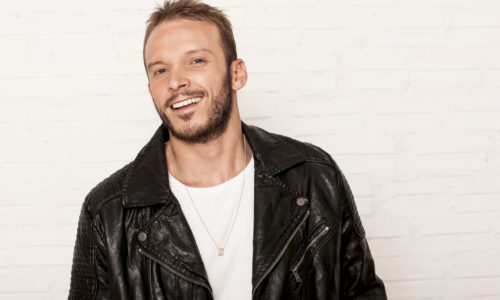 Born in Porto Alegre (Brazil), a vibrant city that shares the hispanic culture with neighboring countries like Uruguay and Argentina, the music producer currently based in Sydney (Australia), mixes influences from the 80s, 90s and Black Music, with the latin rhythm and swing, while his sets are constantly seen between House and Techno.
In the past few years, at least four EPs containing Thiago G Hard's tracks have been charted between the best selling releases of "House" and "Tech-House", side by side with artists as Patrick Topping and Mark Knight.
Having two of his recent releases signed by [Bedroom Muzik]; label which has in its cast artists as Prok & Fitch, and the duo Camelphat, who reached the number 1 of "Billboard" and was nominated for Grammy.
 And another two signed by [Datagroove], label which has in the cast artists as: David Herrero & Miguel Bastida, and constantly has been receiving support from producers as: Dubfire, Joseph Capriati, Marco Carola, Luciano, Paco Osuna, Steve Lawler, Stefano Noferini and Richie Hawtin.
Junior Jack – My Feeling (Thiago G Hard Remix)
Need help?
Contact us and we'll select the right mix of artists for your event.