Who we are?
EG Events is a team of event professionals, DJs, musicians and creatives which has more than a decade of experience with delivering premiere music performances and all the services around. We understand our clients and their needs and can tailor a music production which will be 100% suitable for their next event.
How we can help to lift your event off the ground?
If you are looking for music production for your next event, you are at the right place. We are not only serving Sydney's most crowded venues, bars and restaurants but also our corporate and private clients whenever they need us for their occasions. Wether you are preparing product activation event, corporate party for your clients, wedding or just need a background music for your guests we can always help to create the right atmosphere.
Because we believe that the right music can significantly boost your event impact among your guests and better achieve your goals.
ARTISTS
We are currently offering our artists from our booking section and of course our flagship music concept called SaxBeatz which combining live instruments with house music. This concept is in high demand at the moment and is suitable for wide range of occasions. Click here for full artist roster.
EQUIPMENT
We provide all necessary technical equipment for your event from state of the art sound systems to lights and stage. We are currently holding a public liability insurance for your peace of mind.
CREATIVE PRODUCTION
We are able to provide you with professional photographer, videographer and graphic designer to make your experience with us truly full service.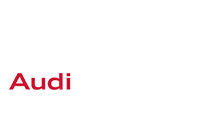 Need help?
Contact us and we will help you to create your event