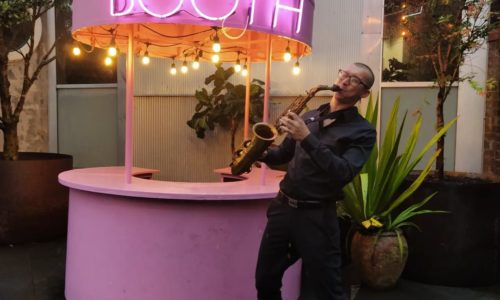 Born in England, tailored for Australia.
Callum Rae is well known Saxophonist in Sydney circuit. In his portfolio, he has performed for a wide range of events from residential gigs at some of Sydney's top venues (Hotel Steyne, Bungalow 8…) to privates, corporates and weddings. Callum has great experience playing alongside Sydney DJ's and his flexible style allows him adapt to every occasion.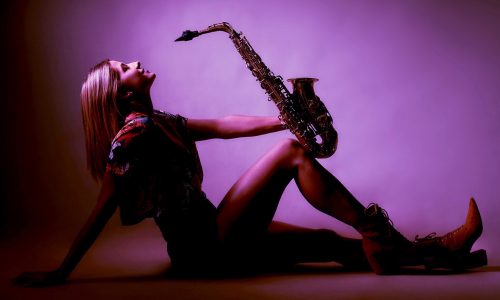 Gigging since the ripe old age of 14, Malina has been axing the sax long enough to know what makes her audiences tick. With her bluesy signature growl and on-stage charisma, the energy she brings to her performances is second to none. Add to this her Bachelor of Musical Arts degree and a lifetime of music dedication, her skill-set and musical adaptability makes her an incredible and diverse entertainer not to be missed.
With experience in Swing, Jazz, Pop, and everything House, not to mention the hundreds of gigs under her belt throughout New Zealand and Australia, look no further – a sax set with Malina will transcend expectations and make your night unforgettable.
SaxBeatz at Paragon Hotel
Camilo Parra
Trumpet / Saxophone
A professional musician, composer and multi-instrumentalist with over 12 years' experience. He has toured globally and has collaborated with artists all over the world.
He plays flute, clarinet, melodica, trumpet, saxophone, gaita colombiana, ocarina, recorder, piano, guitar and percussion. His training is in classical flute but he is an extremely versatile musician, with the ability to interpret musical scores and improvise as a soloist with multiple instruments. He plays and compose in a blend of various genres, including funk, jazz, latin and pop and have founded two successful Colombian bands, Monsieur Periné, and Astrolabio.
Camilo Parra with Monsieur Perine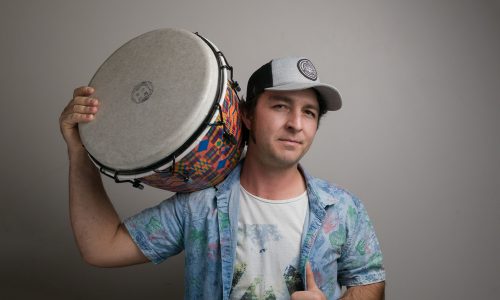 Percussion that makes you move! Walter Walterelli (Yes, that's his name), is a brilliant percussionaire hailing all the way from the land of Italy. Having played for over 20 years, performing in nightclubs in London through to super yachts in Sydney, his skill on the bongos, djembe, and anything with a drum skin is incomparable. If you're looking to add that extra bit of percussive flavour to your event, Walter will be sure to spice up the rhythm section and get you moving.
Walter with SaxBeatz at 3 Wise Monkeys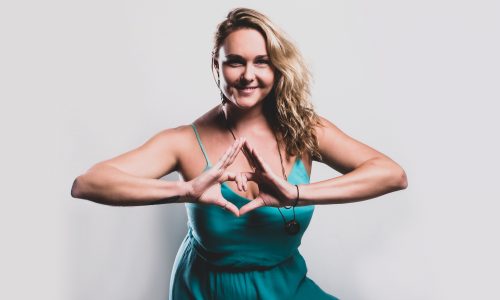 Monni is a Daussie (Danish Aussie) splashing together her love of travel and music creating colourful, vibrant vibes to her sets. From the steaming clubs to open air venues, she is adaptable within the styles of house, deep house, disco house and house tech, can also groove a commercial vibe with a little extra splash. Given the space of the venue, she can also perform vocals, fire twirling and doubles the MC on the mic. Music is the sound that connects us and takes us around the world in our own world, welcome to the house of Monni T.  Splash on in.
Monni T vocalist showreel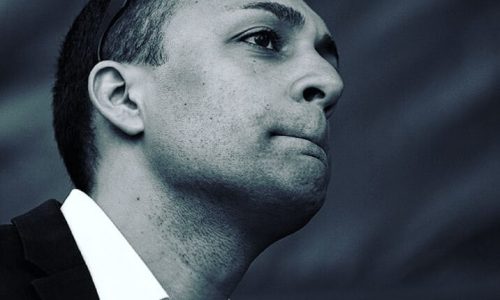 Aaron Blakey is a New-Zealand born jazz pianist/composer based in Sydney, Australia. Aaron has been performing professionally since 2006 and has studied in New Zealand (Auckland University), Japan (under tutelage from Yuki Arimasa, former Berkley College Professor), and Australia (Sydney Conservatorium). Aaron relocated to Sydney in 2011 after a four year stint of playing in Japan as an active pianist on the Tokyo Jazz Scene including a stint at the internationally renowned "New York Bar and Grill" at the Shinjuku Park Hyatt hotel, as featured in the 2003 blockbuster "Lost in Translation". Aaron has made a name for himself as a soloist performing with the likes of Mike Rivett, Hamish Stuart, Michael Griffin, Cameron Undy, Tim Firth and many more wonderful Australian musicians. Over the years, Aaron has also had the opportunity to further his study of jazz with Mike Nock, as well as international artists including Aaron Goldberg, Danny Grissett. Aaron writes music for and runs his own quintet and gigs regurlarly at the likes of Venue 505, Foundry616, Low302, Lazybones, Butchers Brew, Potts Point Hotel and other various other venues in Sydney.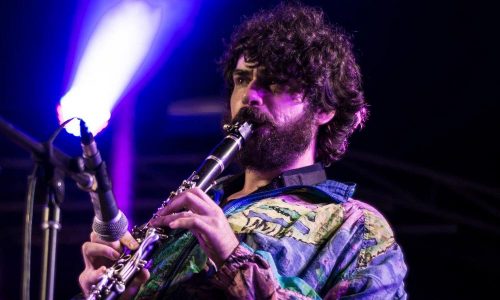 Benjamin Samuels Bio 2019 Benjamin Samuels is a 24-year-old Saxophonist & Clarinetist who has completed degrees at both Sydney Conservatorium and Monash university studying Jazz performance and Ethnomusicology. He began his musical journey performing Jazz, Classical and Folk Music around Australia and then turned his ears to Hip Hop. Off the back of his own Australian Funk/Hip Hop project The BeatLab a chance meeting with the producer Grouch in 2017 allowed him to discover his love of electronic music. He joined the electronic project Grouch in Dub (NZ) in 2017 and since then has quickly built his reputation as a top freelance Saxophonist and Clarinetist performing at some of the best events and nightclubs around Australia and collaborating alongside chart topping musicians including Lamalo and Dan McKee (Art Vs Science) as well as countless other producers/Dj's and musicians including Balkan Bump (US), Dubbaray, MoodSwing and Chevy Bass, Sunny Kim (Us/Korea), Mortisville(UK) and Gabrielle Poso (Italy). More recently Benjamin's own music and Grouch in Dub has led him further afield with performances at some the best clubs and festival stages worldwide including Glastonbury, Boomtown, Pukka Up Boat party (Ibiza), The Block Club (Tel Aviv), Ozora (Hungary), Echoes of Earth (India), Envision festival (Costa Rica), Earth Frequency and Dragon Dreaming (Aus) and Atman (Sri Lanka). This year he is looking forward to spending the entire summer season in Europe touring with Grouch in Dub and performing and collaborating with various Dj's and producers.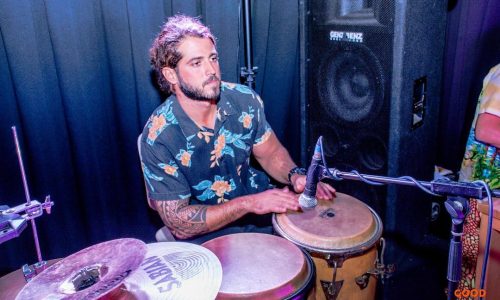 Juda, Brazillian percussionaire, hailing from the coast of North-Eastern Brazil, is a talented and dynamic drummer. Juda flavours his performances with cultural rhythms such as the Mangue beat, Maracatu, Frevo, Samba and many others. With now over 20 years of experience in the music industry, and having toured country-wide with several bands, Juda is honoured to bring his blood and rhythm to Australian soil and to infuse the music he performs here with his unique Brazilian energy and flair.
Need help?
Contact us and we will help you to select right mix of artists for your event