NEON VIVID BOAT PARTY
2 years – 2 sold outs – 250 party souls.
One of the biggest days in the year. Opening weekend of Sydney 
VIVID
 f
estival. We're talking big game, lasers, smoke machines, CO2, UV lighting, pumping subs and the best from EDM, Tech-house and Festival/Club anthems.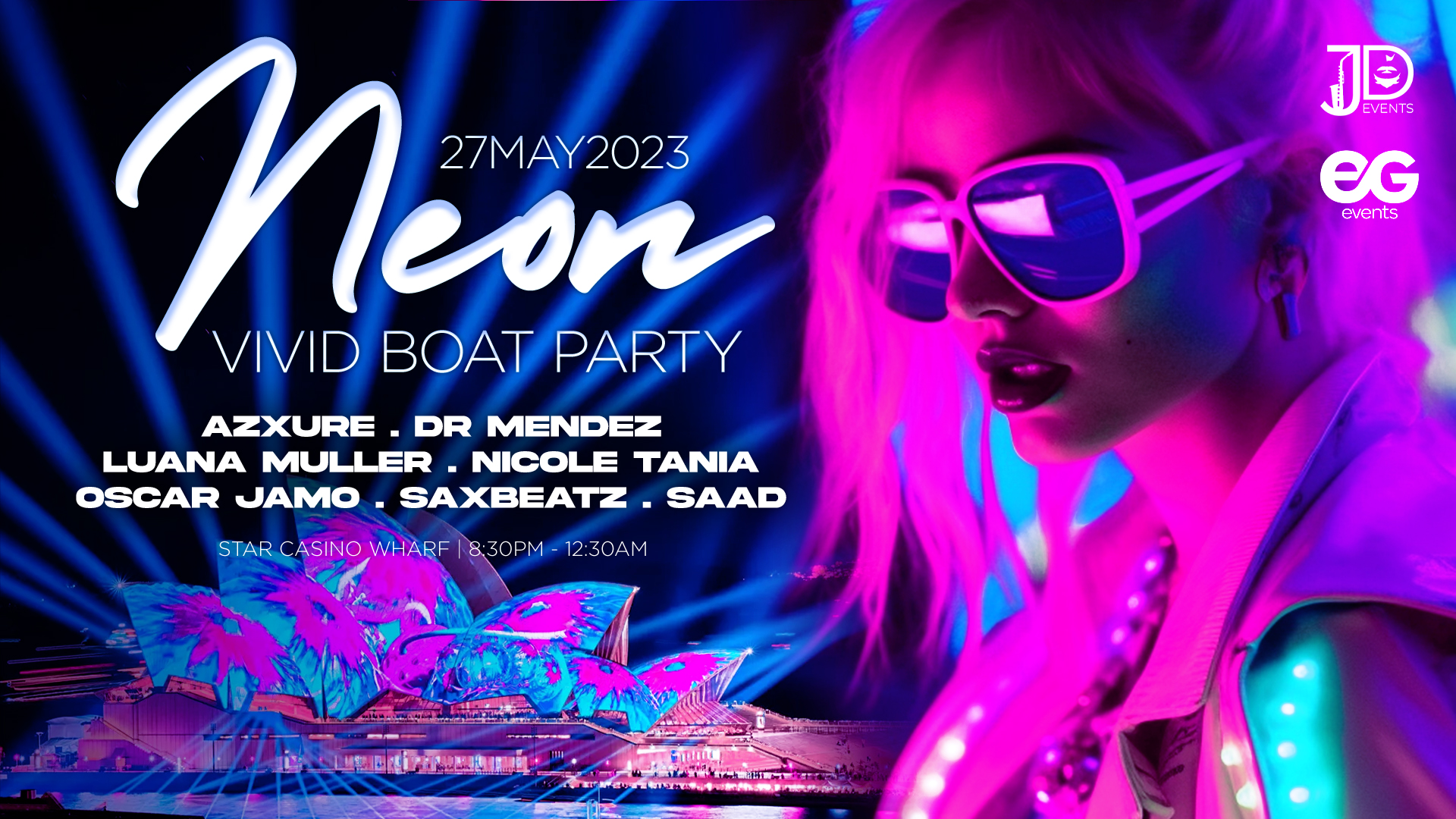 SUMMER CALLING |Sunset Boat Party|
How to better celebrate the Summer season than epic sunset party boat in stunning Sydney Harbour?
That's right. House music all day long, Ibiza vibes, live performances you know how it goes.